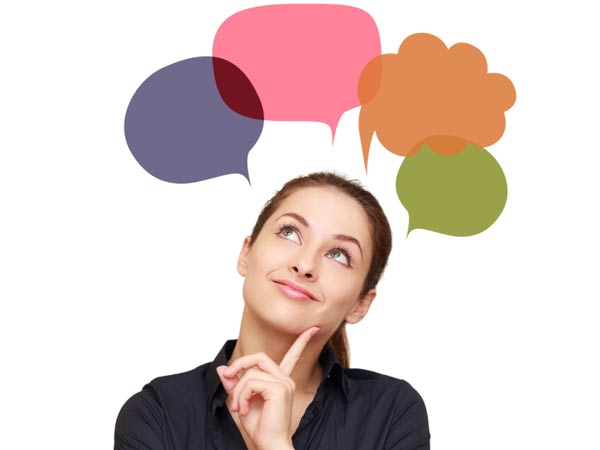 Do I Need a Professional Resume Writer to do my Resume?
If you're one the vast majority of the working population, you have written your own resume in the past. Now, there is absolutely nothing wrong with that… if you just want to blend in with everyone else.
But, when it comes to landing the job of your dreams, now is not the time to be mediocre. Here are questions to ask yourself if you really need to have your resume professionally done.
Are you applying for roles and not getting a response?
You know your work experience is impressive and your workplace skills are stellar. So why aren't you getting any interviews?
The main reason could be your subpar resume. A professionally written resume can open doors for you that might lead to a great job. It's also good to keep in mind you might even need several versions of your resume, depending on the type of job interview you have. These advanced nuances are things with which a professional resume writer can assist.
Although we don't promote spending all your time on the job boards, at some point or another, you will likely need to submit your application online and well, your DIY resume likely won't cut it. A professional resume expert is well versed in the keywords strategies that will help you make it to a real person and not the black hole of resume nothing-ness. You've been trying it on your own for months with nothing but cold rejection emails right? So, why not leave it to the pros?
Do you have concerns with the way you present your professional and employment experience?
When you look at your resume, you think it looks totally awesome. But when a hiring manager sees it, all he's seeing is the year 1986.
Like music and fashion, even resumes have to be stylish so they can get more than a passing glance from a potential boss. If you're not sure of what the current trends are, a professional resume writing service can give your resume the extra savoir-faire it deserves. From the quality of the paper it's printed on to the template used, the writer will make sure that your resume reads—and looks—its best.
Are you a shy and timid applicant?
To you, a resume is a necessary evil. It's basically a one-page depiction of all your previous accomplishments and accolades, and frankly, you're not the bragging type.
You might need an expert to help you through the writing process if you have a hard time talking about yourself, much less writing it all down on paper. There's no shame in getting help with this because writing about yourself is one of the toughest assignments, and you're often your own worst critic.
A professional resume writer will know how to spotlight your most worthy accomplishments because he's looking at them with fresh, unbiased eyes. Let him turn your resume into something that's personable and professional.
Do you have issues with your previous work?
Maybe you left the workplace so you could raise your family, and now there's a huge gap in your employment history. Or perhaps you're changing career fields and don't quite know how to revamp your resume to show off the skills you have for this new industry. While you can't rewrite history, a professional writer will know just how to accentuate the positives on your resume, and write away any negative aspects.
Hiring a resume writer may not be an option for everyone and some people can do the job on their own. But for those who have the necessary skills but are struggling to get interviews, a professionally polished resume can be one of the best investments you make as you continue on your job search.
Do you believe that writing your resume is time-consuming and stressful?
Let's face it. The thought of writing your own resume is daunting – that's why you're even reading this article right now. You need help. And a professional resume writer can save you the anguish and anxiety around trying to write a resume when you have no idea how. Why would you spend countless hours researching, writing and rewriting – only to get rejection emails? While I'm sure it will be a learning experience for you, if you hire a professional resume writer off the bat, you will save yourself a lot of time and stress.
For more information or to do a practice interviews, contact the team at Perth Resume
1300 174 435